Ages 10 - 12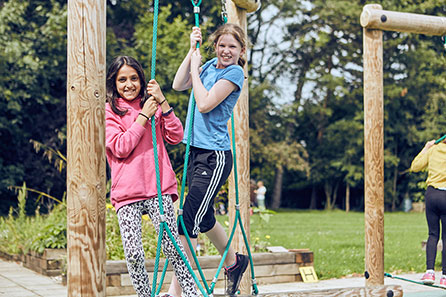 SuperCamps gives children aged 10-12 the freedom to apply their critical thinking in problem-solving tasks and in creating their own games. We also recognise that this is a key age where sporting drop outs occur, so we ensure that sports activities run throughout the day in a positive, supportive atmosphere. Healthy eating and lifestyles are promoted on camp, through education and nutritious snacks.
In order to ensure inclusivity, we tailor activities to suit all abilities so everyone gains confidence and a sense of achievement. Highlights including Archery, Laser Tag, Go-Karts and Swimming are available at selected locations.
Visit our Multi-Activity Page to view details of each activity or enter your postcode in the search bar above to find your nearest venue. Alternatively, you can view all venues here. Check out our example summer itinerary here. In summer 2019, each venue will enjoy a week of The Big Bounce inflatable fun. Check your nearest venue's dates here.
Please note, some of our activities are age dependant.



;