Early Years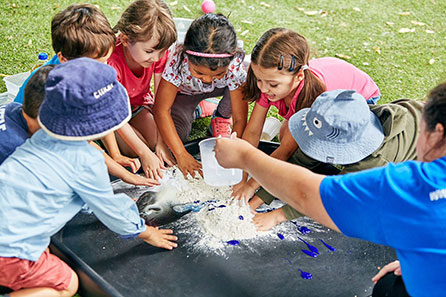 On-camp activities act as learning opportunities for younger children, which allow them to be creative, think critically and enhance their social skills.
Through a combination of engaging child and adult-led sessions, our experienced staff ensure that the 7 areas of learning for the early years foundation stage are complimented; providing children with a new adventure every day!
Activity themes include creativity, exercise and relaxation (quiet time). Take a look at our example summer itinerary here.
Visit our Multi-Activity Page to view details of each activity. In summer 2019, each venue will enjoy a week of The Big Bounce inflatable fun. Check your nearest venue's dates here.
Please note, some of our activities are age dependant.



;