Ages 6-9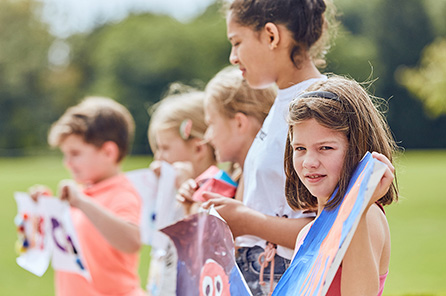 SuperCamps knows that children aged 6-9 years have already developed an abundance of skills, so our Multi-Activity camps are designed to stimulate children of all abilities.
To encourage independence, children help their Activity Instructor make choices for the day's activities and we ensure that their environment promotes exploration and learning. The very nature of group activities also means that social skills develop.
All camps have a variety of activities such as those listed in the example summer itinerary here. Highlights including Archery, Laser Tag, Go-Karts and Swimming are available at selected locations.
Visit our Multi-Activity Page to view details of each activity or enter your postcode in the search bar above to find your nearest venue. Alternatively, you can view all venues here. In summer 2019, each venue will enjoy a week of The Big Bounce inflatable fun. Check your nearest venue's dates here.
Please note, certain activities are age dependant.



;