Rainforest Survival
Available over 3 or 5 days during 2019, our Bushcraft course saw young adventurers learning how to survive in the rainforest, tackling various team challenges whilst creating their own tribe areas and shelters. At the end of the course, the children and leaders worked together to take part in 'The Rescue Mission'- where they put their new skills to the test. Back again for 2020 with new challenges with the same great adventure, stay tuned for 2020 activities and an updated weekly timetable.
Throughout the course the children will have the opportunity to make a number of keepsakes, in 2019 these included survival keyrings, charcoal pencils and camouflage tie-dye t-shirts.
Other activities included outdoor cookery, 'Trace Your Steps', Laser Tag and the quick start fire challenge!
DETAILS AND PRICES
Duration: 5-Day Course (Mon-Fri)
Ages: 8-14
Full Price: £249 (5-Day)
Times: 9am - 5pm (extended care available from 8am-6pm)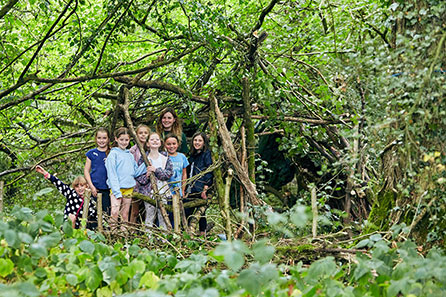 We are also delighted to announce an exciting new partnership with ZooLab, who will be back again in 2020 to visit each site with their array of animals and critters. In conjunction with our rainforest themed activities, children will embark on an imaginative adventure; this gives them the opportunity to ask questions, learn new facts and most importantly hold the animals and critters!
Find your nearest Bushcraft venue here.