Super add-on: Build Your Own Bear
He's got terrific tusks and floppy brown ears, he's brilliantly hairy and incredibly cuddly...this February Half Term, Morris the Mammoth is heading to SuperCamps venues across the UK
Taking inspiration from our 'Time Traveller's' theme of the week, children will journey back in time as they bring BACK to life this one-of-a-kind wooly friend in our popular Build-Your-Own-Bear workshops.
With lots of fluffy mammoth padding and a sprinkling of wishes, Morris can be every child's to build, take home and cherish.
Available on all February Multi-Activity camps as an extra add-on, don't forget to add this fantastic highlight activity to your basket at the checkout stage.
DETAILS AND PRICES
Ages: 4-12
Date: Thursdays
Price: £15
February Teddies: Morris the Mammoth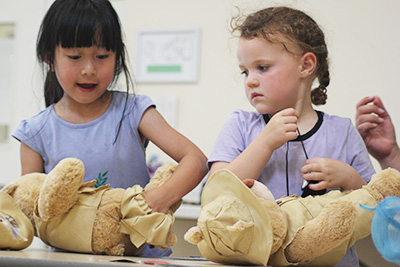 During February Half Term, a limited selection of bears are available to choose from. Book early to secure your child's place!